Update (April 27, 2012): The weapon's description has been revised and the error mentioning it being Payne's sidearm "since early days" has been removed:
An American classic, the 1911 semi-automatic pistol is one of the most versatile weapons in Max Payne's arsenal. Max is able to dual wield this reliable and hard-hitting .45 handgun, keeping him as lethal and agile as possible.
Below is the original news post: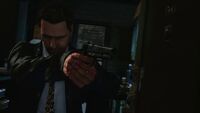 It's been a while since the weapons part of Max Payne 3 was updated (with shotguns), and now, Rockstar revealed to us a new weapon, the M1911, the most known, popular and used handgun in the world. Its ingame name is 1911.
According to the website, the M1911 is:
A compact and reliable semi-automatic pistol that's been part of Max Payne's arsenal since his early days on the force, the 1911 is a hard-hitting sidearm that's perfect for dual-wielding and often found in the hands of special force and rescue teams around the world.
This is a bit strange, because if I am not wrong, this weapon did not appear in Max Payne or Max Payne 2, but who gives a s***, we got a new weapon ;)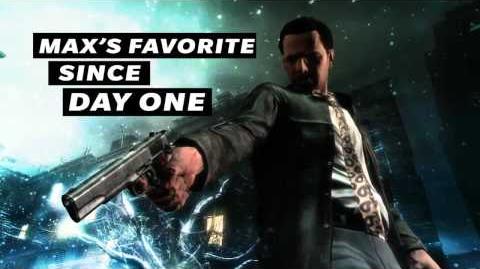 So, this is another chapter in the Max Payne 3 weapons series, enjoy!
Community content is available under
CC-BY-SA
unless otherwise noted.