Welcome to the Max Payne Wiki

The wiki about the Max Payne series
that anyone can edit!
Warning: This wiki contains spoilers for the Max Payne series. Read at your own risk.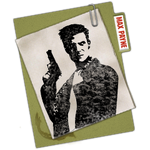 The PlayStation 4 version of Max Payne (a port of the PlayStation 2 version) features 11 Trophies, 2 being secret, that are obtainable by completing different tasks.
The trophies include Trick Shot, Four for the Price of One, Quickest on the Draw, Plenty to Go Around, The American Dream, A Cold Day in Hell, A Bit Closer to Heaven, Feel the Payne, Under Par, Weapons Training, and The Last Challenge.
Featured article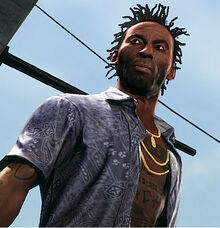 "Serrano", whose real name is unknown, was the ruthless leader of the Comando Sombra from 2006 until 2012.
The child of African immigrants in Sao Paulo, Serrano lived most of his childhood in Serra da Mantiqueira, giving him his nickname.
After the deaths of his parents when he was only 8 or 9, Serrano already began to be involved in crimes, living on the streets by the age of 11 and committing his first murder at the age of 12. By the late 1990s, Serrano already became involved with the Comando Sombra, becoming its leader in 2006, and changing the gang from a small street gang to a large crime organization. He became one of the top targets of the Unidade de Forças Especiais, but avoided capture and death for at least four times since 2009. He also rivaled with the Crachá Preto and the Tropa Z gangs.
Featured video