Welcome to the Max Payne Wiki

The wiki about the Max Payne series
that anyone can edit!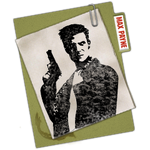 The PlayStation 4 version of Max Payne (a port of the PlayStation 2 version) features 11 Trophies, 2 being secret, that are obtainable by completing different tasks.
The trophies include Trick Shot, Four for the Price of One, Quickest on the Draw, Plenty to Go Around, The American Dream, A Cold Day in Hell, A Bit Closer to Heaven, Feel the Payne, Under Par, Weapons Training, and The Last Challenge.
Featured article
Jack Lupino was a high ranking member and underboss of the New York City based Punchinello Crime Family. His right-hand man was Vinnie Gognitti.
Addicted to the drug Valkyr, Lupino lost his mind and began to believe that he was a messenger of Hell, partaking in rituals and reading material related to the occult. Lupino also dealt Valkyr, putting Gognitti in charge of the distribution. He owned a hotel, which was run by the Finito Brothers and where several rackets were operated out of.
In 2001, Lupino was targeted by Max Payne, an NYPD detective on a quest to avenge his murdered wife and child, who had believed that Lupino ordered the death of his family. The rogue detective attacked Lupino's hotel, killed the Finitos, and injured Gognitti in order to track the underboss down.
Featured video